Escape to Viola: 4.68 Acres of Serene Ozarks Land for Sale. Nature Lover's Paradise!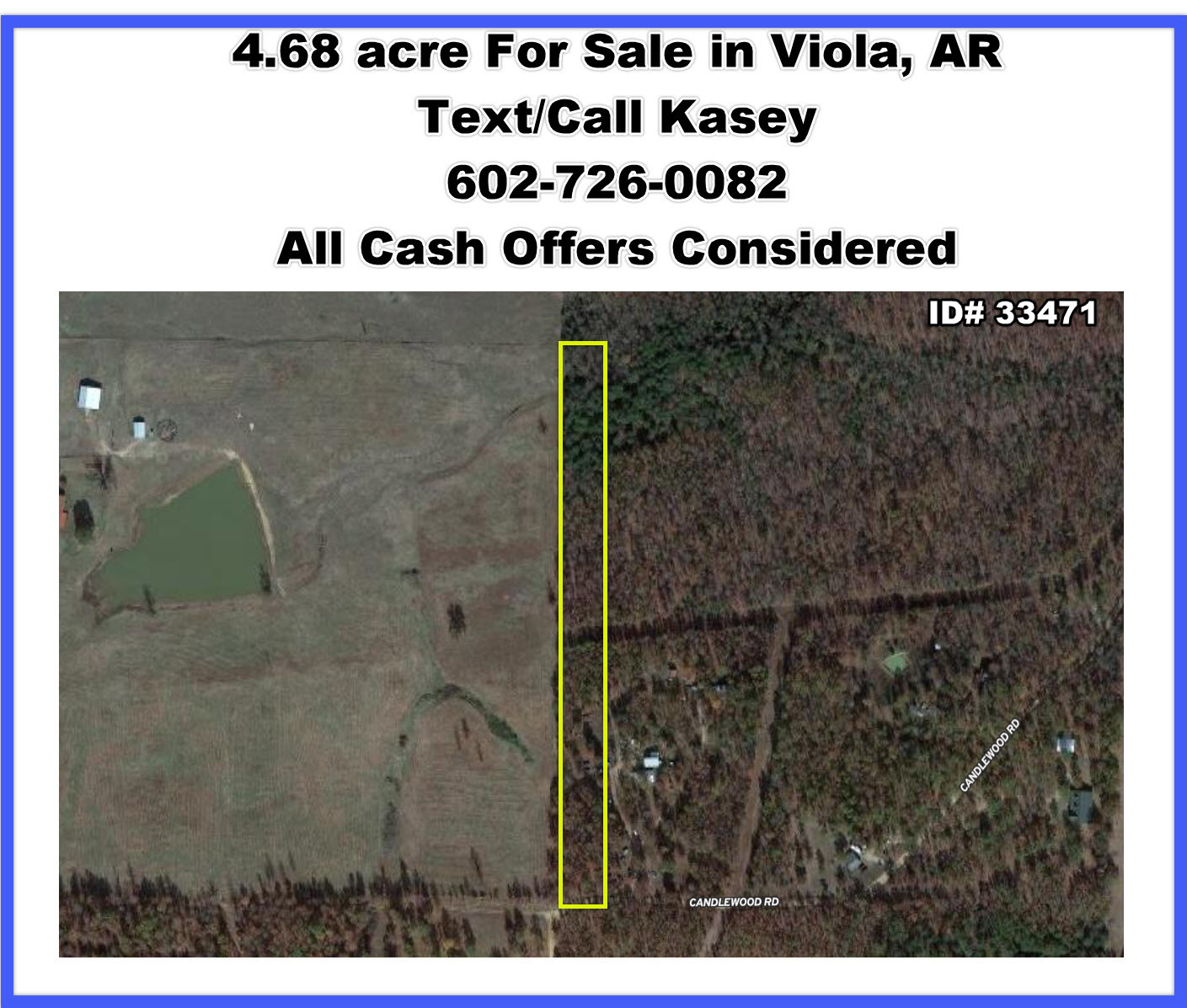 Here's your chance to own a picturesque 4.68-acre vacant land lot and have the freedom to do whatever you want! Escape the hustle and bustle of city life and embrace the tranquility of Viola AR, a hidden gem nestled in the heart of nature's beauty, the Ozarks. Have it your way!
No Restrictions!  You can build, park, store, camp, or play.  Do whatever you'd like with your property which is semi-rural and secluded yet less than 10 minutes from stores and restaurants.
Discounted Cash Price: $14,999.  OR $1,000 Down & $300/mo.  (96-month term.  Cannot live on property while financing)
PROPERTY LOCATION:
Put these coordinates into Google Maps, and it will take you to the property: 
36.410773, -91.925154
Candlewood Rd. in Viola, AR
PROPERTY DETAILS & UTILITIES:
Candlewood Rd. Viola AR. - a serene haven!
Slightly sloped wooded 4.68 Acres
No Restrictions -Do whatever you like! Build Your Dream Home, Park your RV or Mobile Home
Well Needed, Septic Needed, Electric Available
Paved Road Frontage
ACTIVITIES & AMENITIES:
Outdoor Enthusiast's Paradise: Hiking, Biking, and Nature Trails are close by
Local Wineries and Orchards: A Taste of the Good Life
Convenience: Downtown Viola is 5 minutes away with restaurants and a Dollar Store.
Hospital: Fulton County Hospital is 13 minutes away.
35 minutes is Mountain Home, which has a Walmart and everything else you might need.
30 minutes to Lake Norfork – a hidden treasure of white sandy beaches, waterfalls, trails, caverns, and 43 miles of pristine blue water that offers a fantastic opportunity to reel in the big one.
WHY VIOLA, AR:
Viola is a charming town where community, nature, and convenience converge. With its rolling hills, lush forests, and friendly neighbors, you'll find yourself in a welcoming environment that fosters a slower pace of life. Experience the joy of living close to nature while still having easy access to modern amenities.
Message Me Your Offer NOW Kasey - 602 726 0082 ID# 33471
          It all starts with a dream and a deed and it's our mission to help you get there!
Seller makes no claims or guarantees regarding the property, its use, and its condition. Buyer responsible for own due diligence regarding property, its use codes, obtaining permits, connecting utilities, and any other future plans buyer can conceive of.  Cash sale document fee of $160 applies, buyer pays closing costs; Owner finance sale setup fee of $500 applies. This is an equitable interest listing.  Offers contingent on bank financing/loan will not be considered.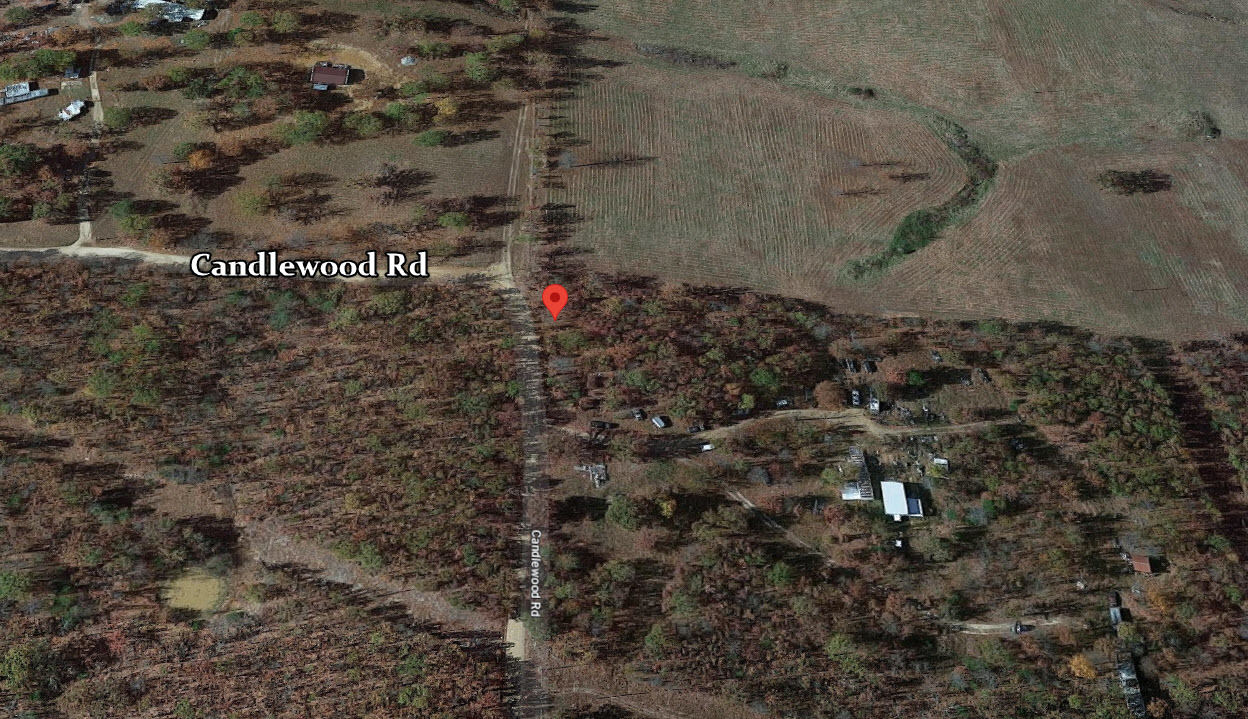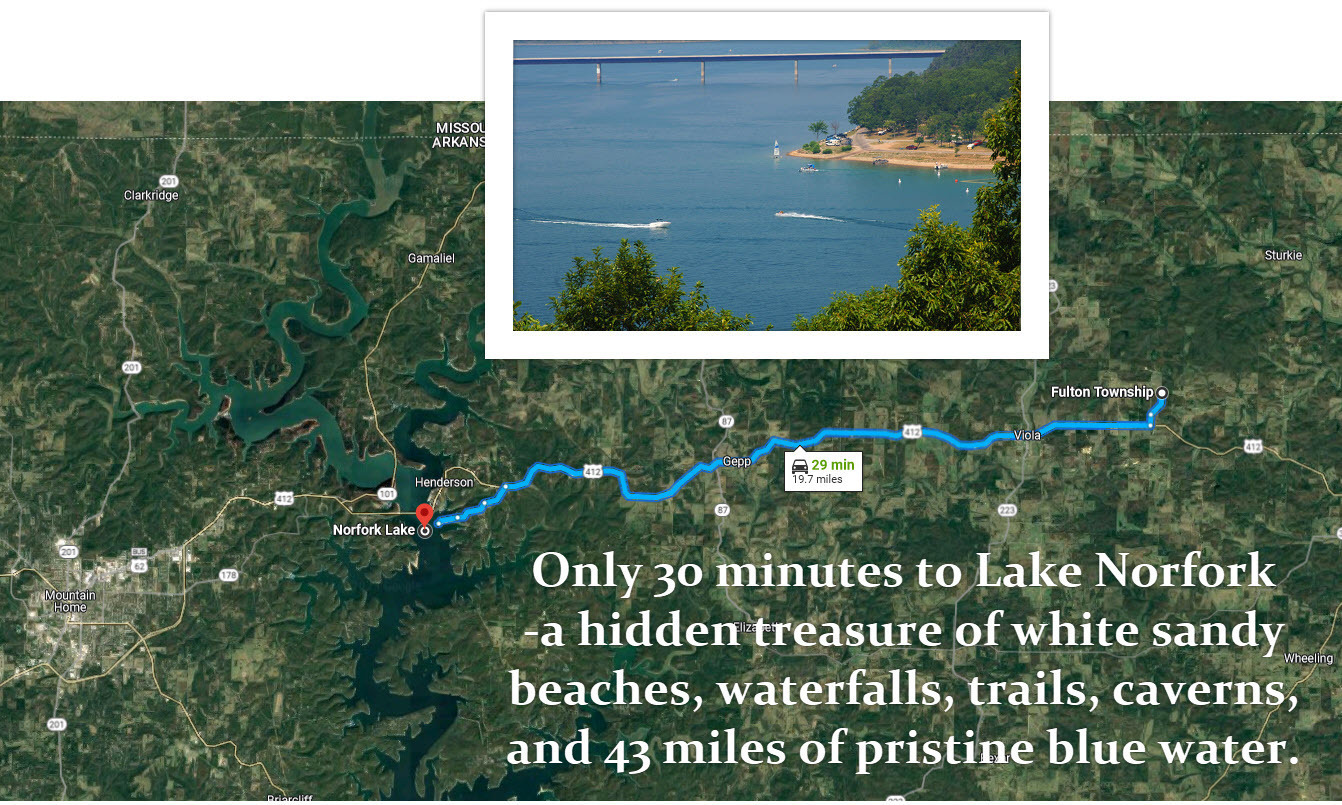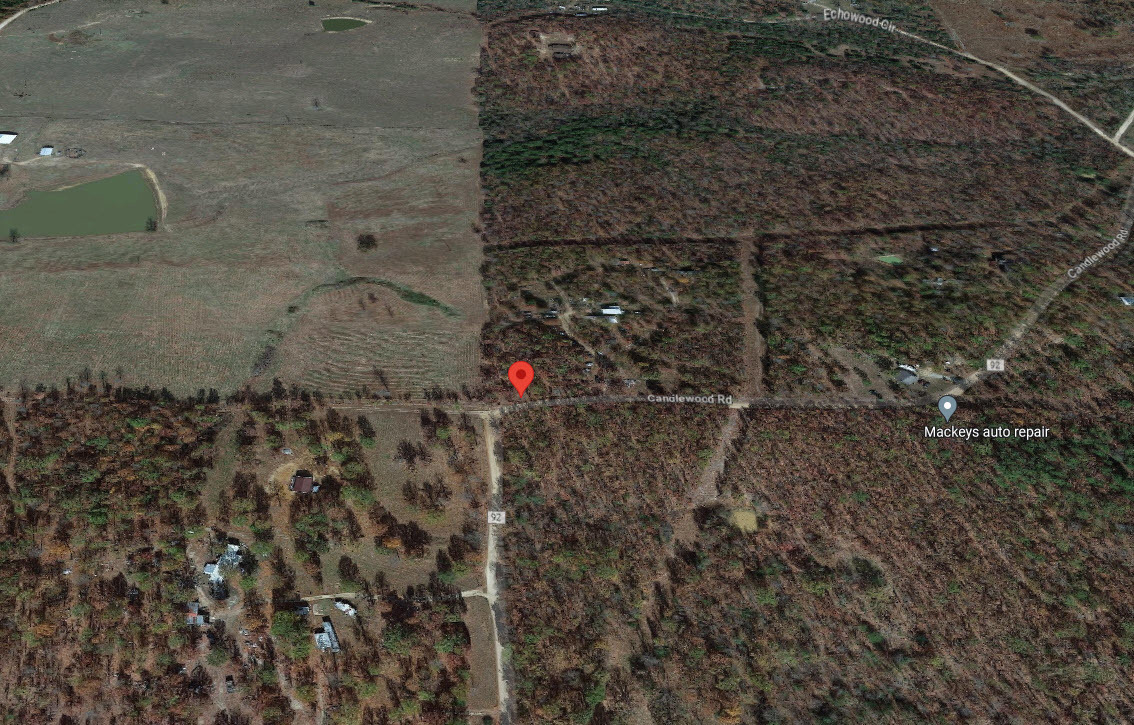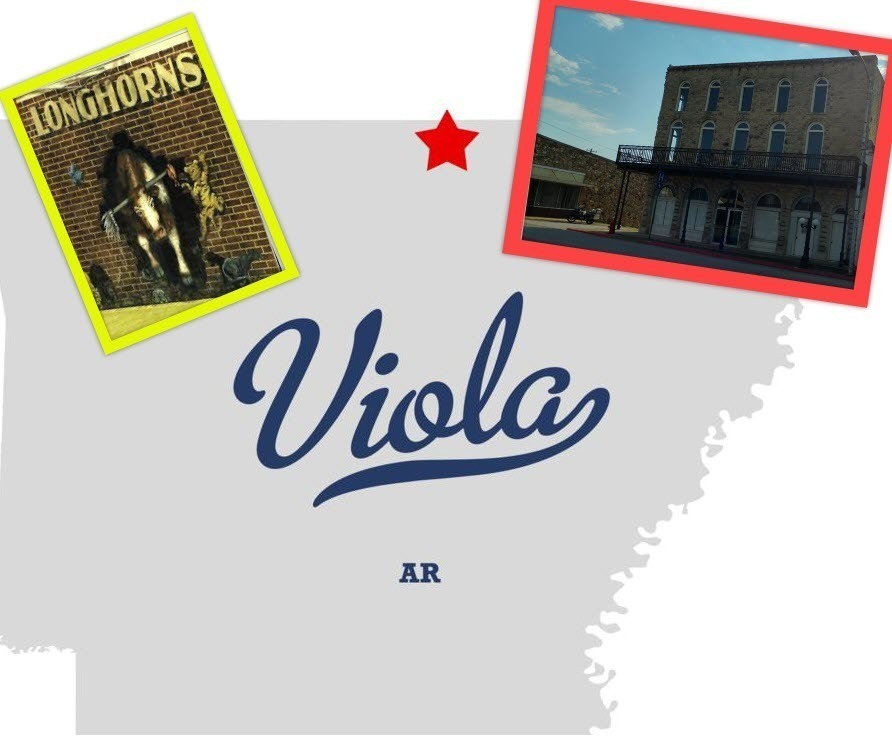 Map To Property
Property Address:
Property Details
Status: Available
State: AR
County: Fulton
Parcel Number: 1) 001-07240-052 AND 2) 001-07240-102
Short Legal Description: PT SE NE
Annual Property Taxes: 48.25
Size (In Acres): 4.68
Zoning: RES
Terrain: Flat
Similar properties in the area are listed or have been recently sold for around $18,978.
Buy this property today for just $14,999! (You save $3,979)
To purchase this property today call Kasey at 602-726-0082 now!
I'm Interested In This Property