2 acres Vacant Land, Former Home Site, Cleared No Restriction, Mobile Homes Allowed. Survey Done and For Sale Sign on Lot.
Check it out TODAY! Put GPS coordinates into Google Maps: 35.2312, -92.1156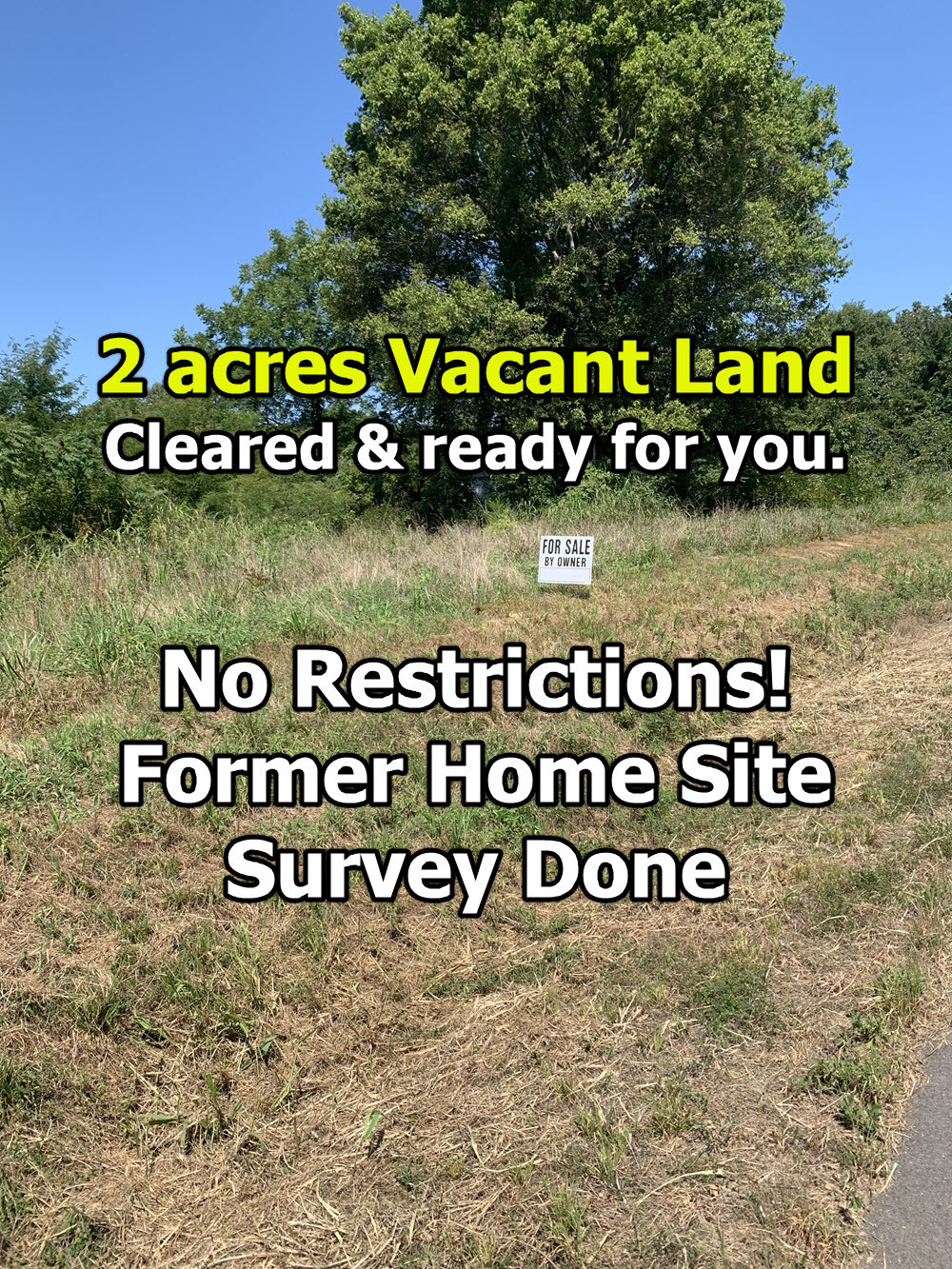 This 2-acre lot is a former home site, it is CLEARED and ready for you!  No Restrictions: Mobile Homes, RVs, 5th Wheels Allowed! 
Mount Vernon, AR is a quiet, small town 30 minutes northeast of Conway.
If you wanna get away from the buzzy city without compromising convenience this if a perfect lot for you.
This large level lot was formerly a home site; many trees were cleared, it's buildable and this area has no city restrictions, so you can put any kind of home here if you want. Will need to check with Faulkner County about connecting utilities.
Rush and get this lot that you truly deserve.  Check it out QUICKLY!  This will go FAST since it is easier to work with.  
Put the GPS coords into Google Maps and it will take you to the property:
GPS: 35.2312, -92.1156
Address: Manning Rd.  Mt Vernon, AR 72111
It offers stunning beauty and wonderful scenery of nature, a perfect place to live and unwind.
Message Me your Cash Offer NOW:  602-726-0082 -Kasey
ID# 8784
Address: Manning Rd. Mount Vernon, AR 72111
Location: 35.231168, -92.115610 (put coordinates in google or smartphone)
Property Type: Vacant Land
Cash Price $ 22,999 obo
Owner Financing Available with $3,000 Down  – text/call me now for payment options
Zoned: RES
Annual Taxes: $134.46
Lot Desc: Partially cleared, former home site.
Topography: Flat buildable lot!
Former Home Site. Need to check with county on connecting utilities.
Restrictions: Mobile Homes, RVs, 5th Wheels Allowed!!
Road Access: Gravel Road
Approx Dimensions: 506.88 ft x 132 ft x 506.88 ft x 126.72 ft
Message Me Your Offer NOW Kasey - 602 726 0082 ID# 8784
          It all starts with a dream and a deed and it's our mission to help you get there!
Seller makes no claims or guarantees regarding the property, its use, and its condition. Buyer responsible for own due diligence regarding property, its use codes, obtaining permits, connecting utilities, and any other future plans buyer can conceive of.  Cash sale document fee of $160 applies, buyer pays closing costs; Owner finance sale setup fee of $500 applies.  Offers contingent on bank financing/loan will not be considered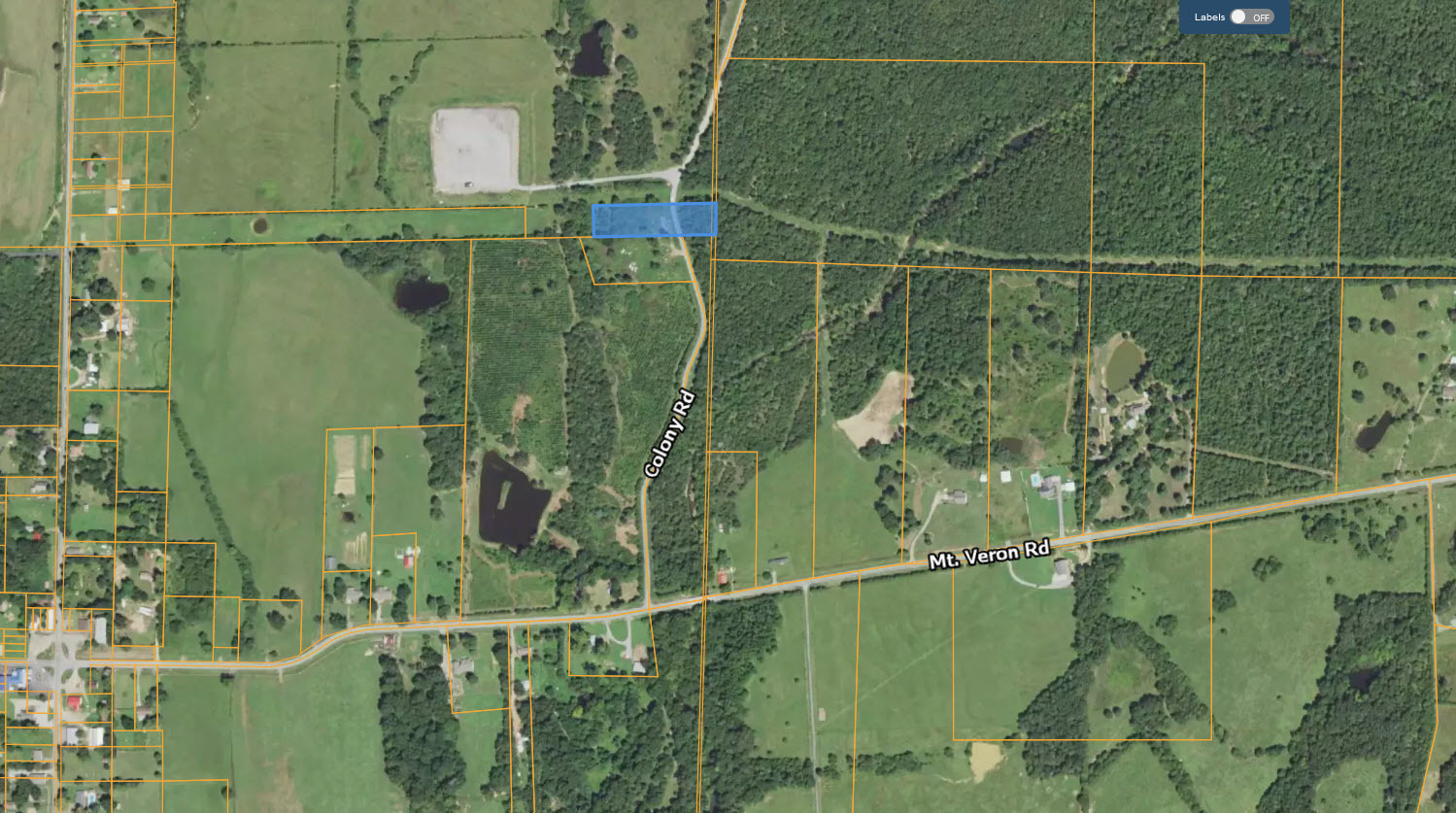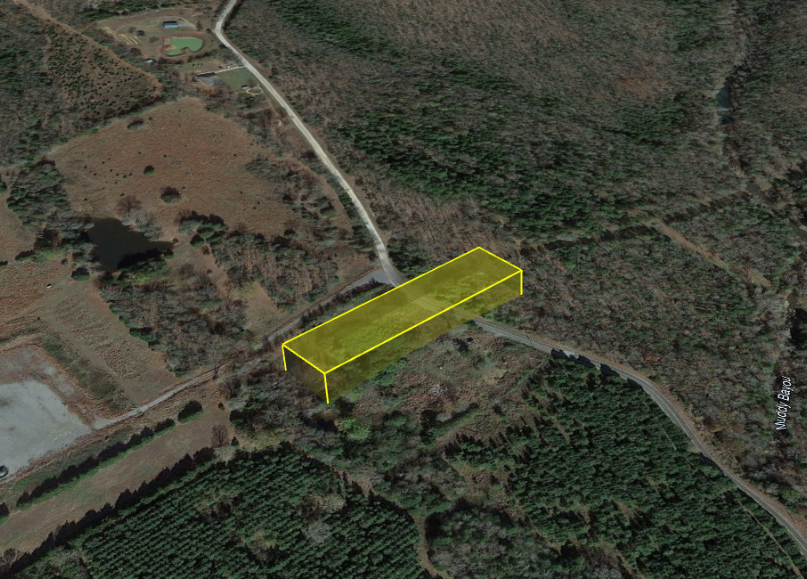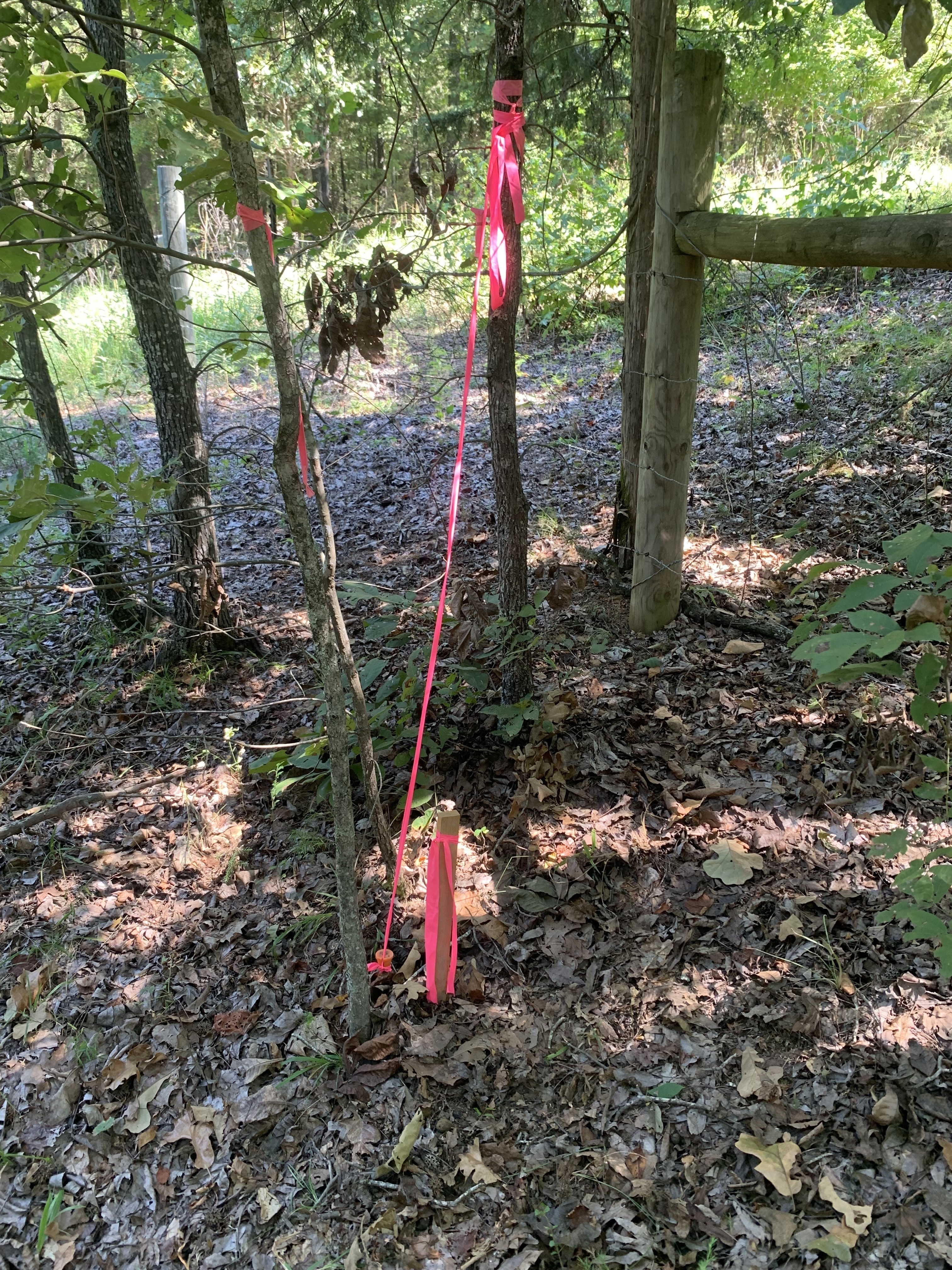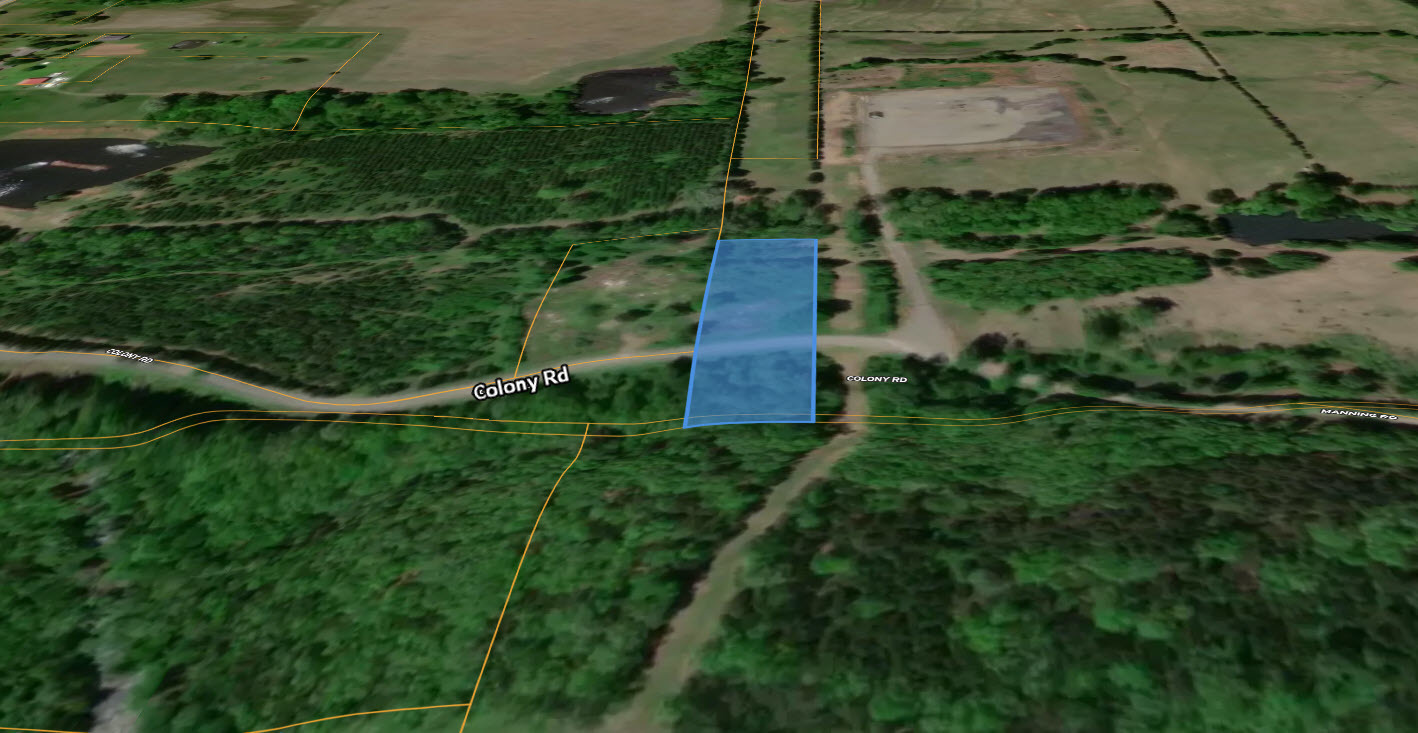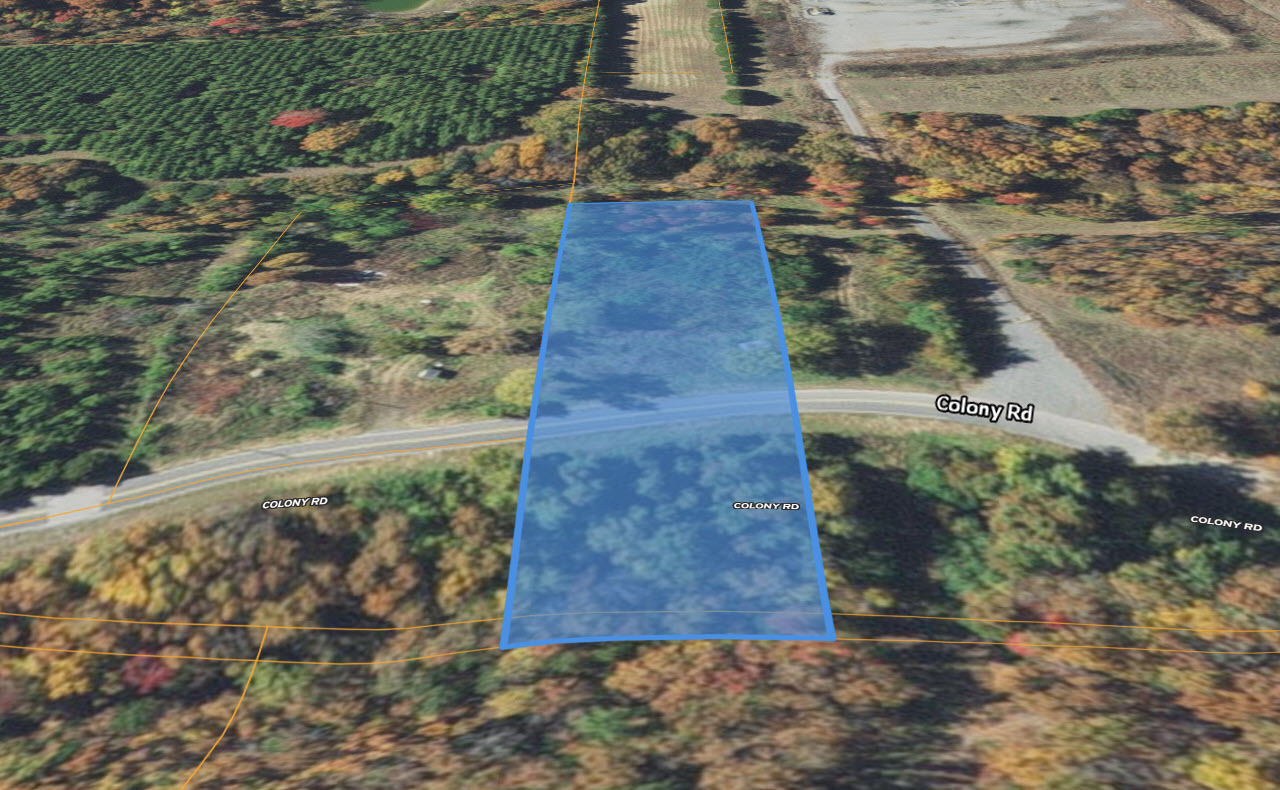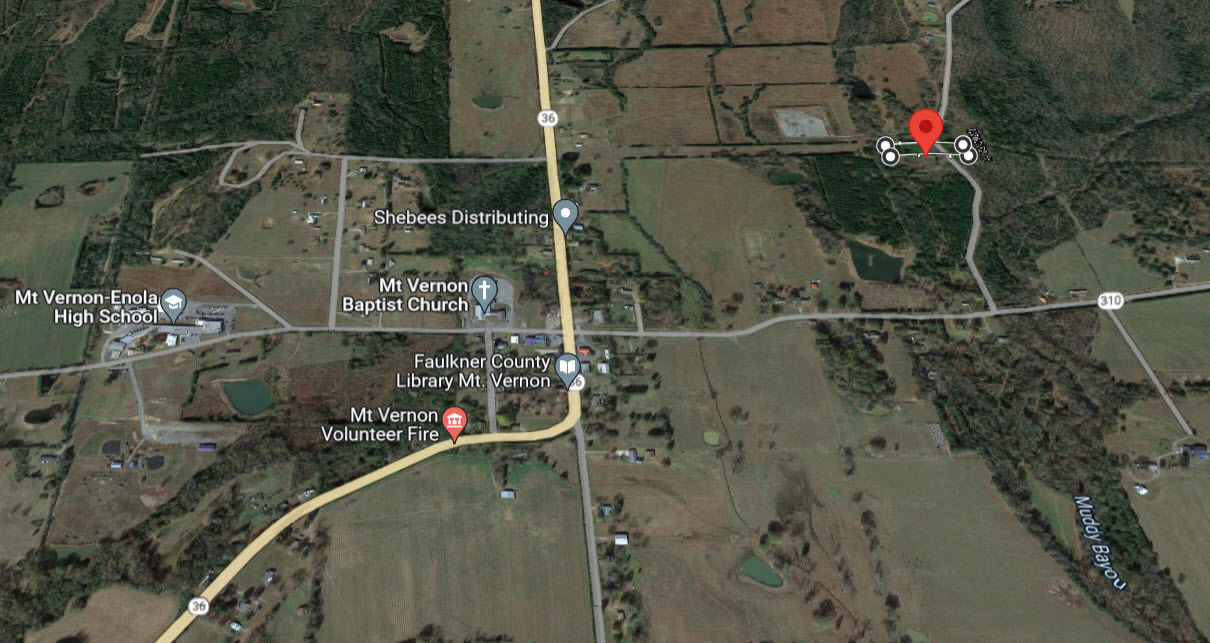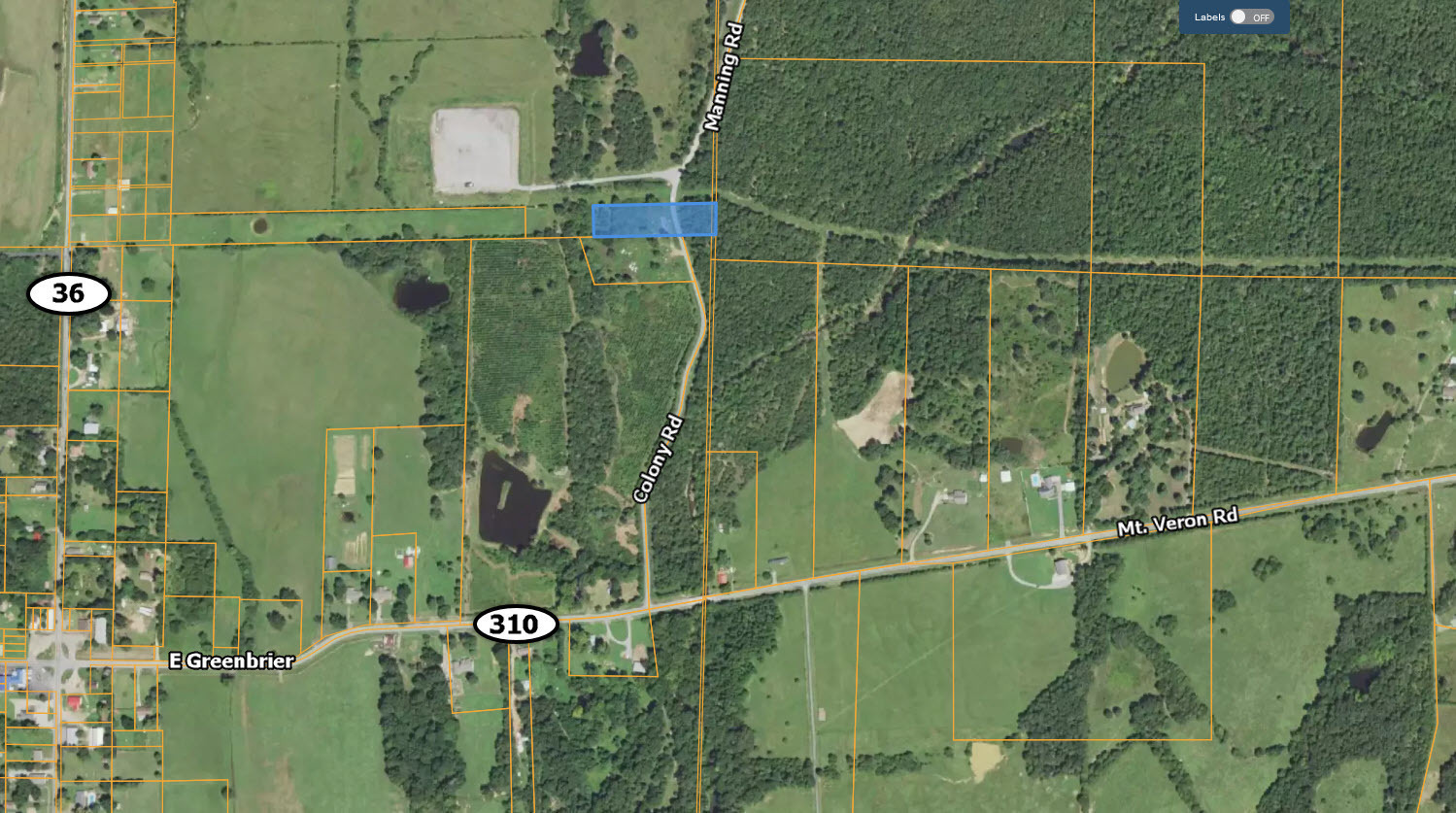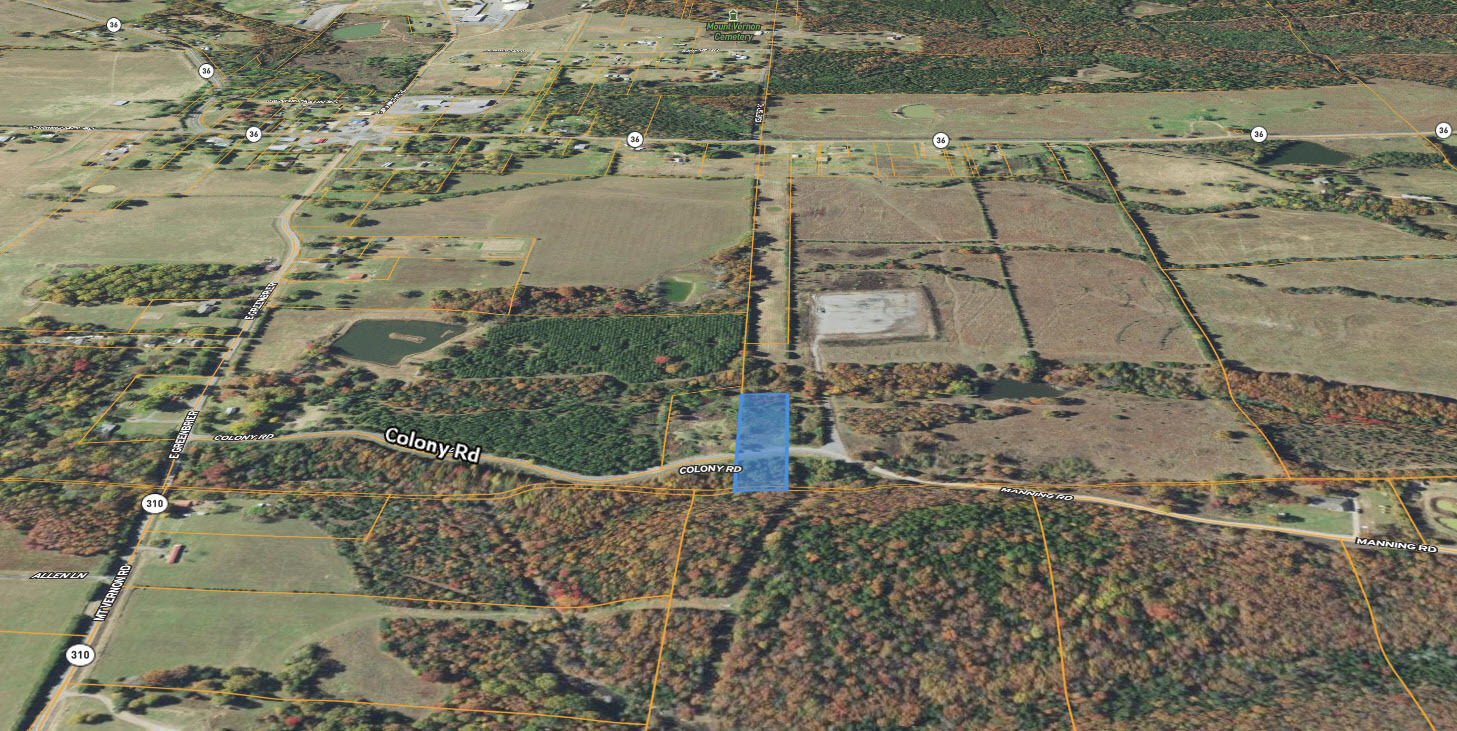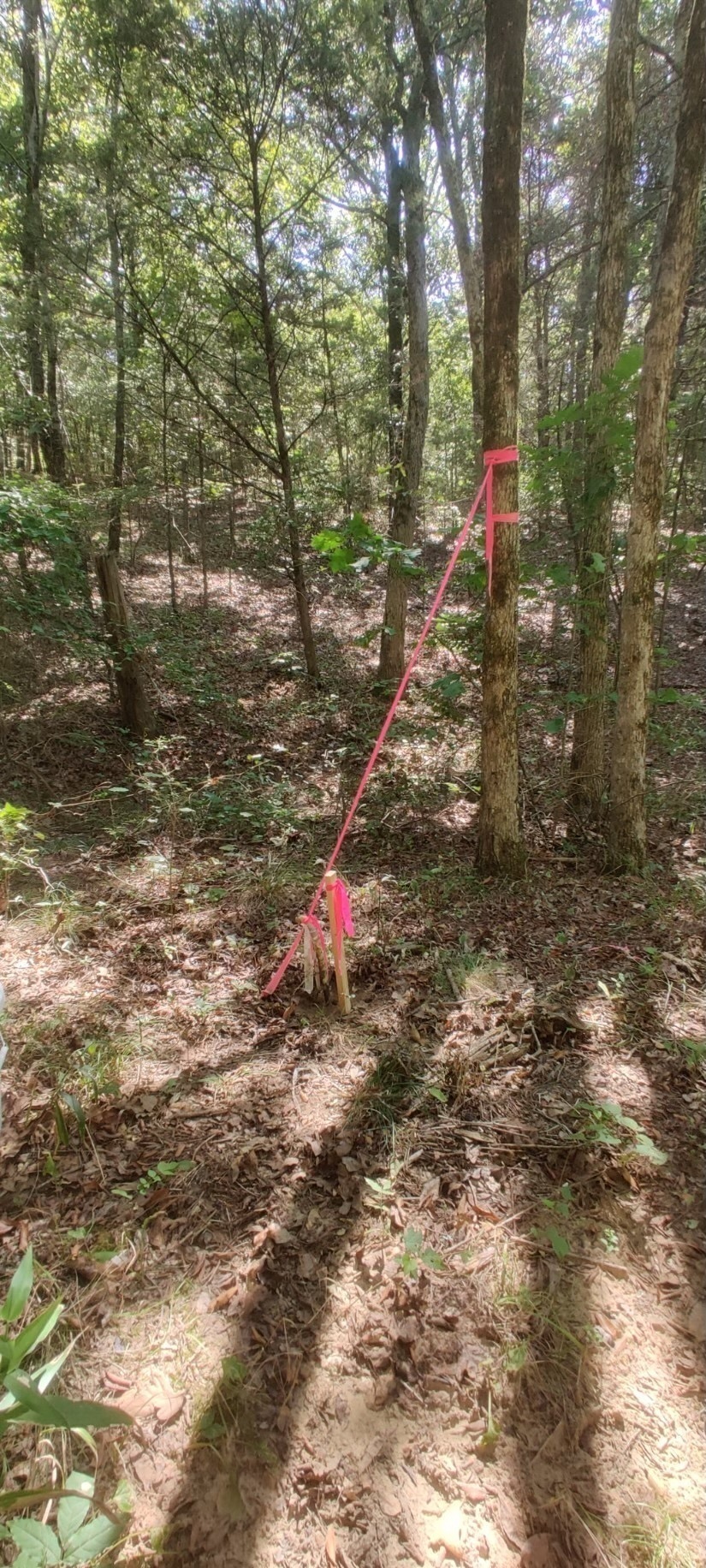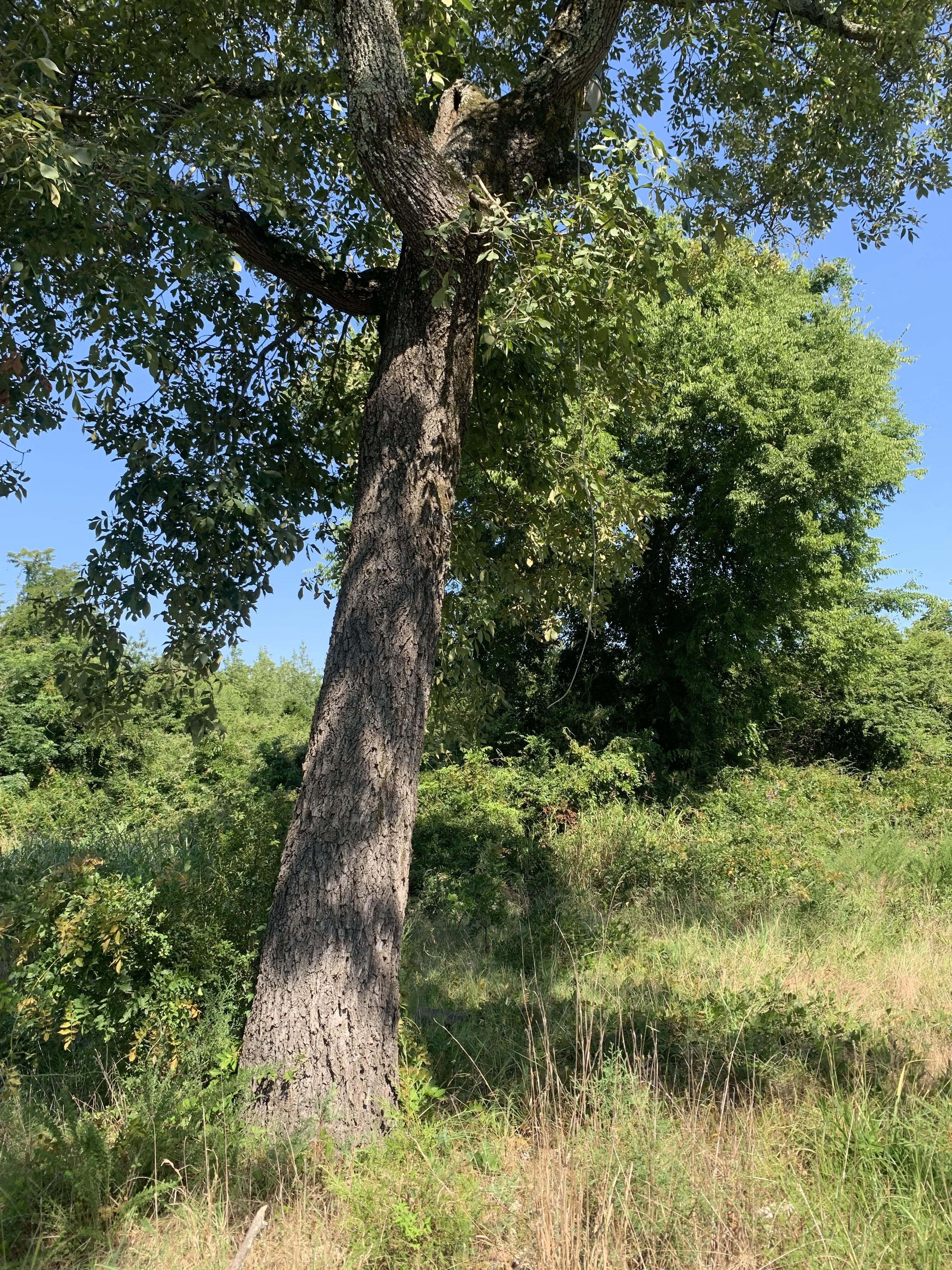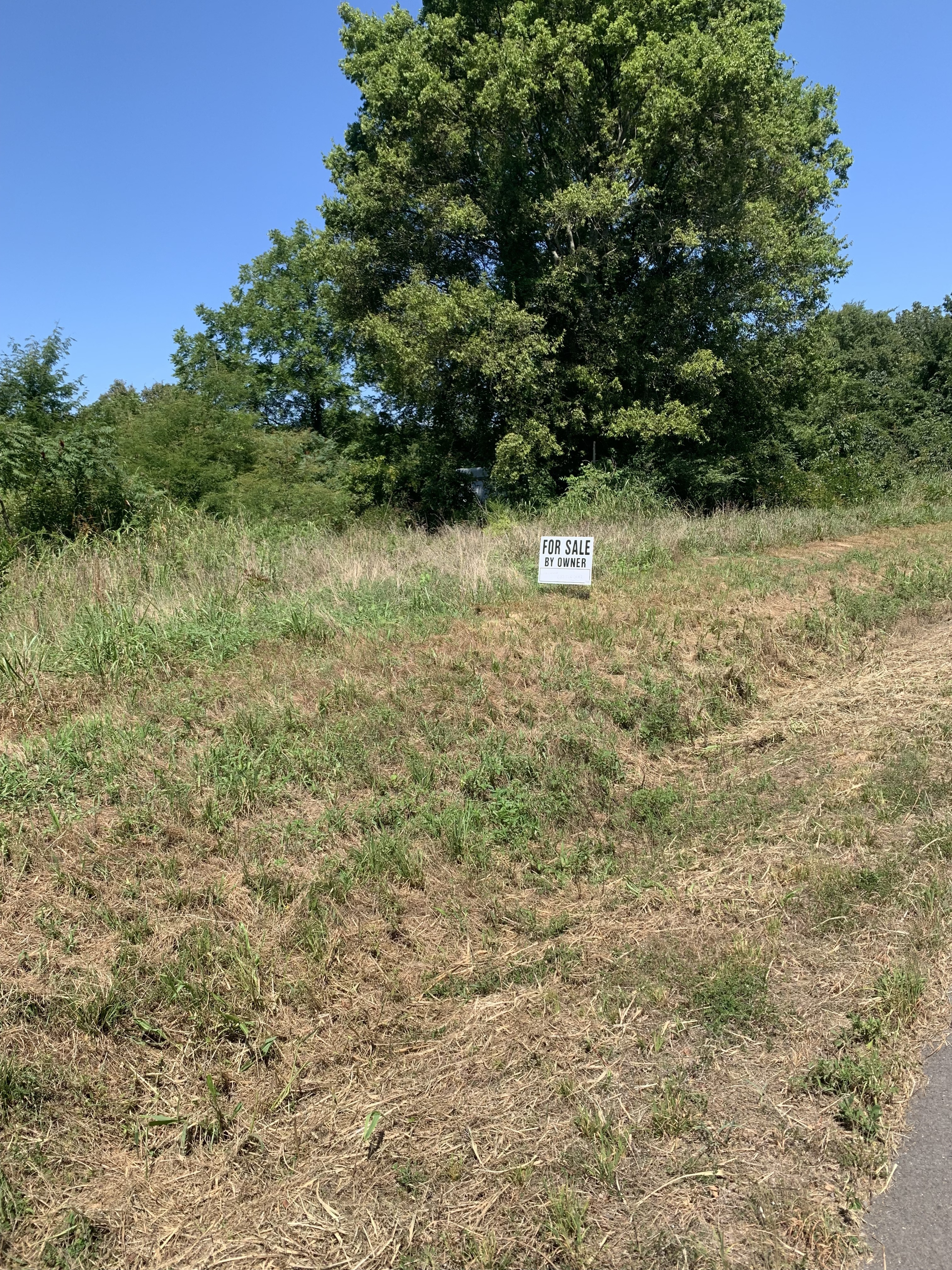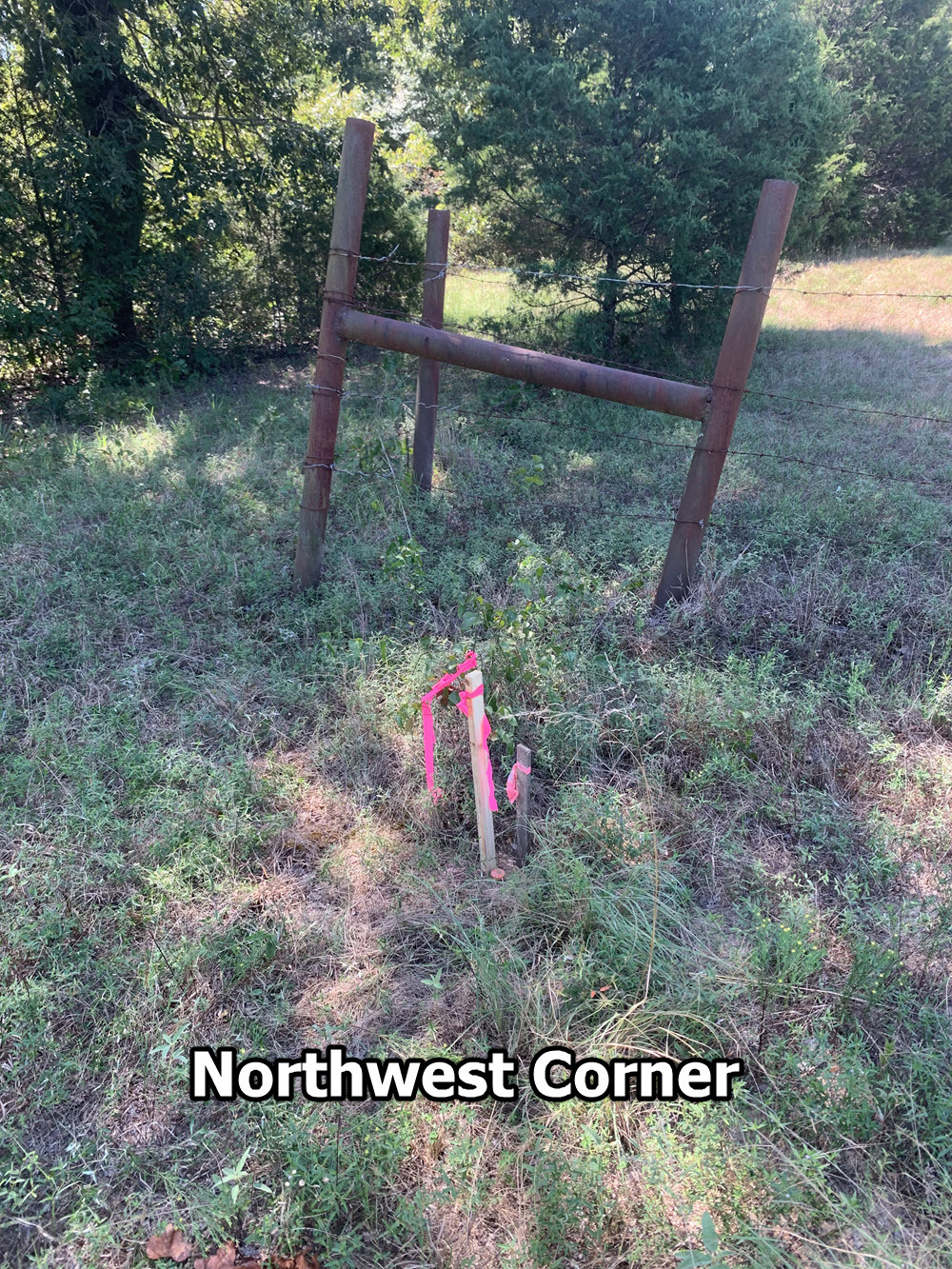 Map To Property
Property Address:
Property Details
Status: SOLD
State: AR
County: Faulkner
Parcel Number: 001-01714-000
Short Legal Description: Se Cor Se Se 56 Mt Vernon Fire Dept
Annual Property Taxes: 134.46
Size (In Acres): 2
Road Access: Yes - Paved
Electricity: Yes
Zoning: RES
Terrain: Flat
Similar properties in the area are listed or have been recently sold for around $30,000.
Buy this property today for just $22,999! (You save $7,001)
I'm Interested In This Property